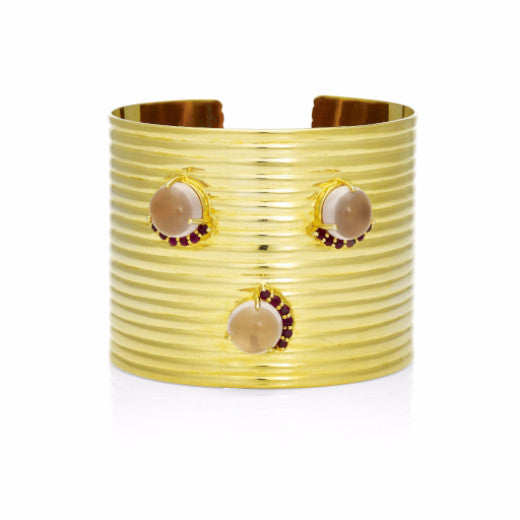 Ruby cuff
Ruby, well is bound to make you feel just that! Rose quartz, known to be the stone of love, is embellished with rubies. The cuff is made of silver plated in 18ct. gold. Love on!
Style tips
stack your cuff  or pair with a dainty bracelet for a beautiful contrast. Add a personal touch by engraving your name or initials on the inner rim.  
Care and info
keep cuff away from liquids and moisture, store in an anti-tarnish bag.
Please note, variations occur with natural stones.