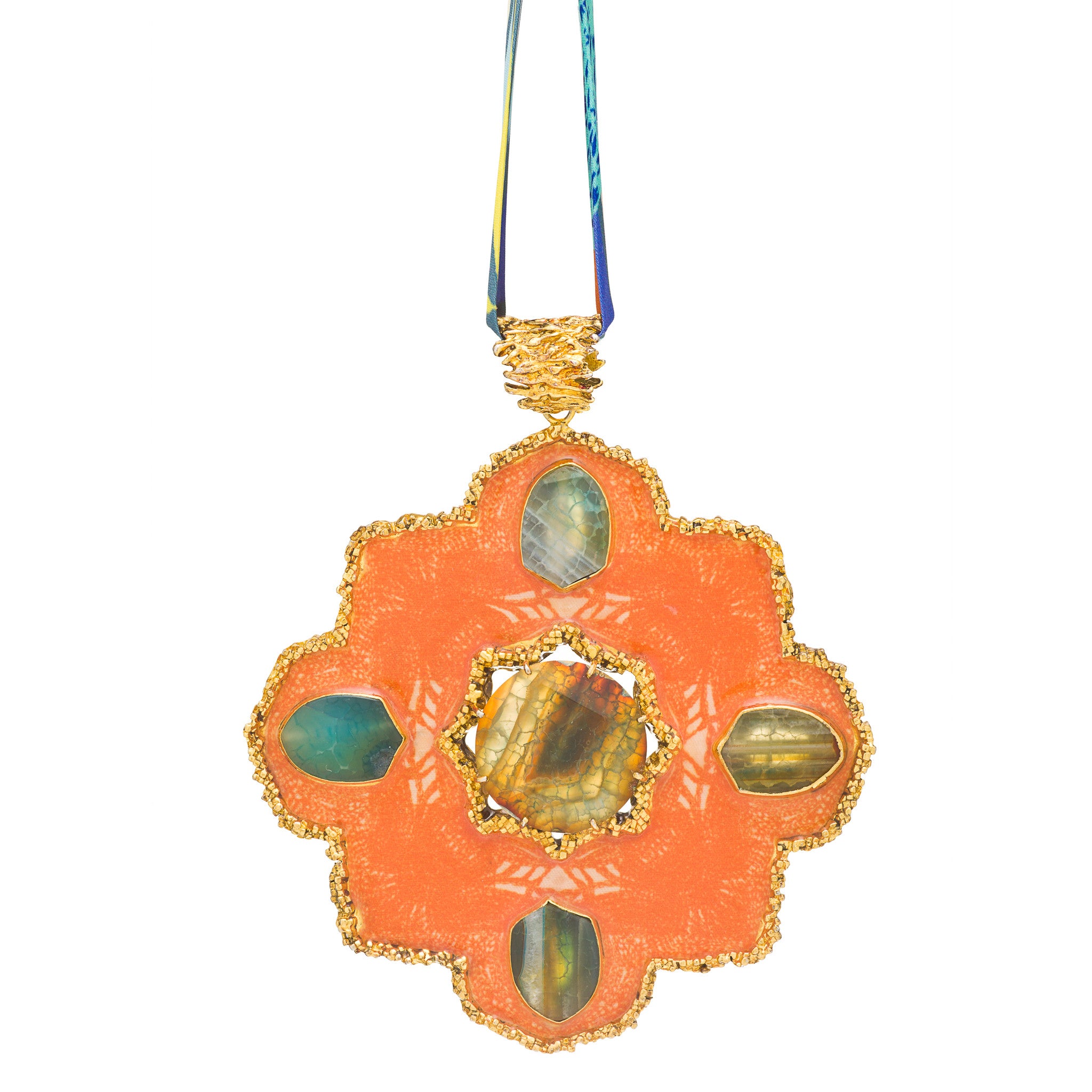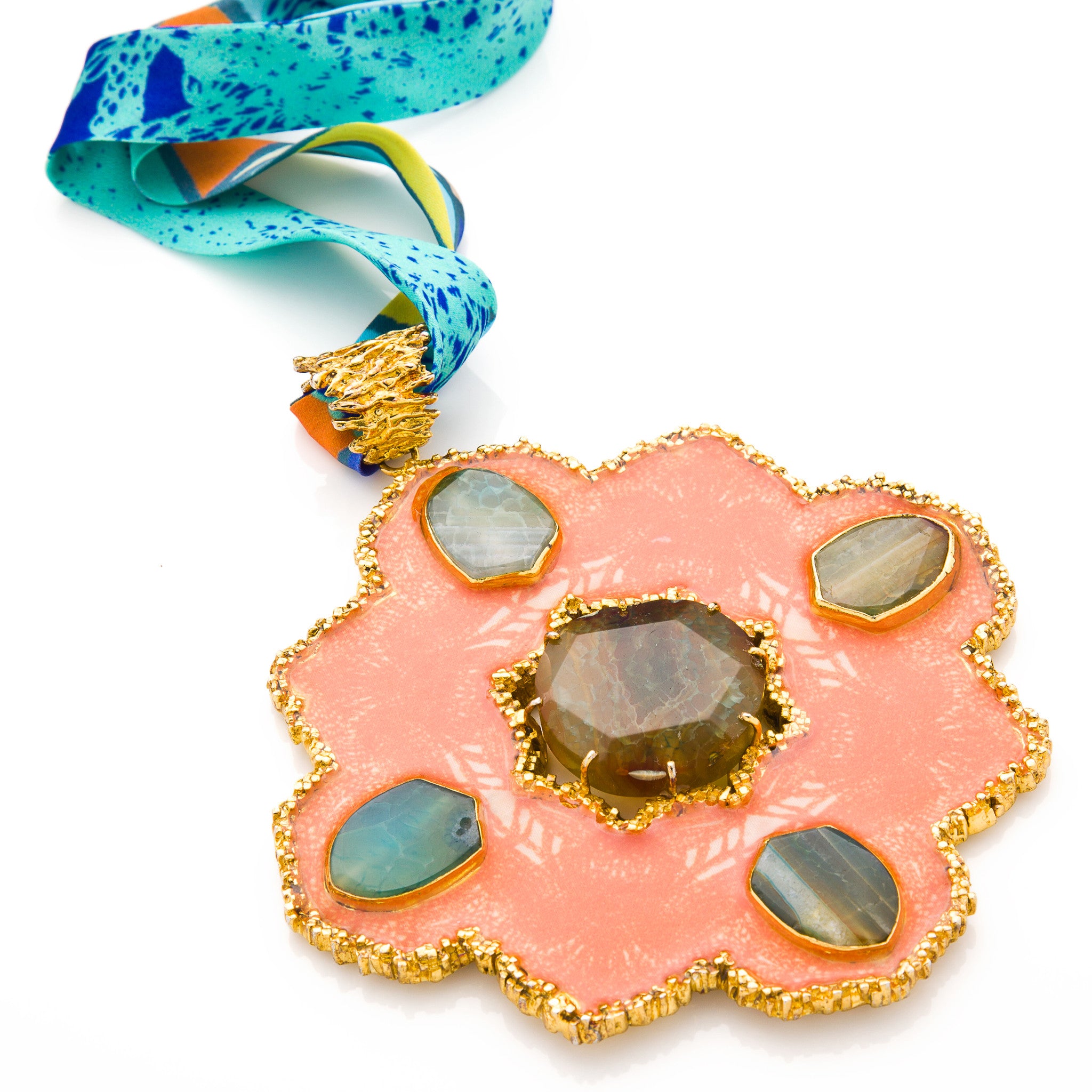 Orange Medallion necklace
Add a vibrant feel to your outfit with this Limited edition 24ct. gold plated necklace, featuring a hand drawn print and agate. With its warm character and lively energy, it is a must-have to enliven your style. 
Style tips
For maximum impact, wear it as your only accessory.
Care and info
keep necklace away from liquids and moisture,
store in an anti-tarnish bag.
True to theme, over time the piece looks vintage.
Please note, variations occur with natural stones.