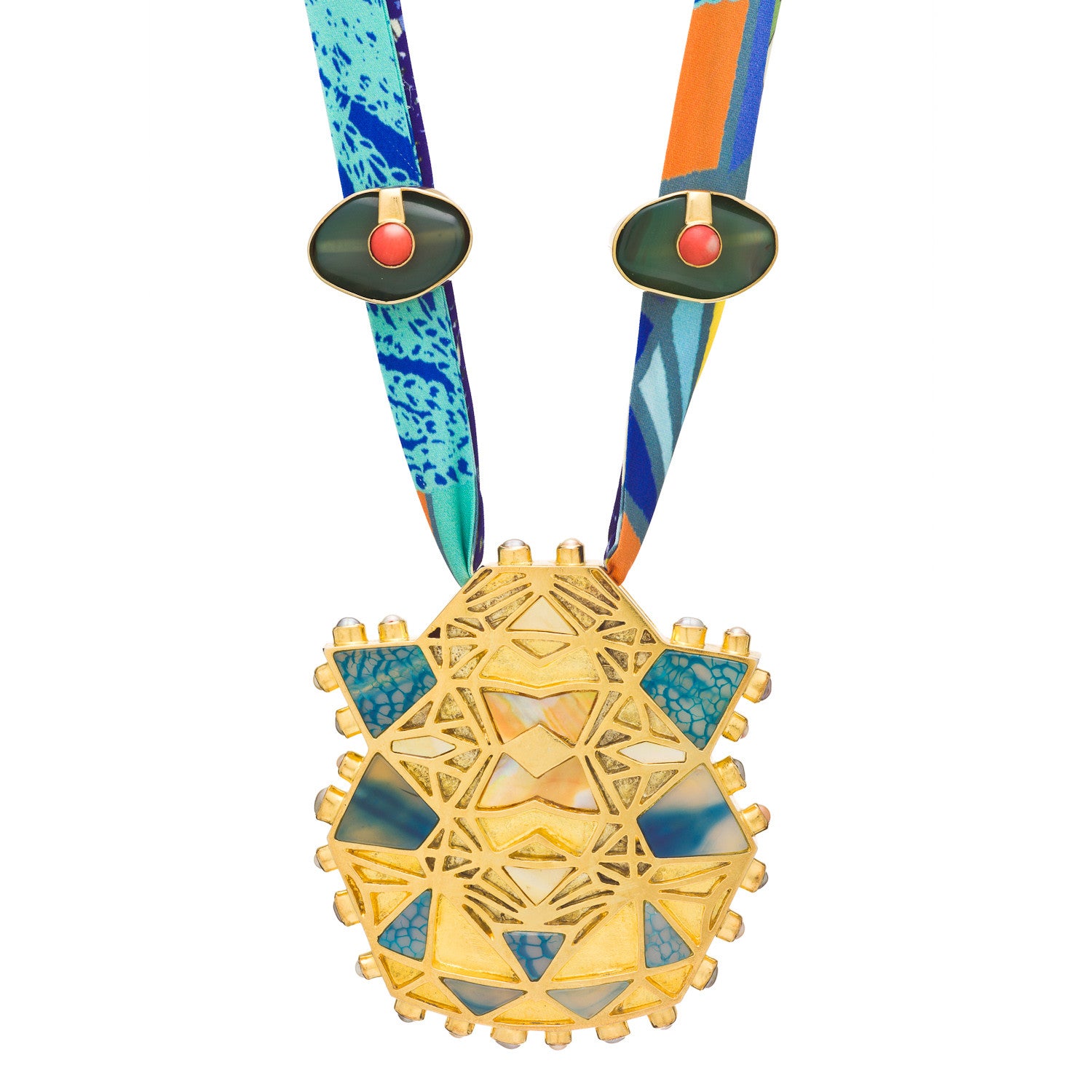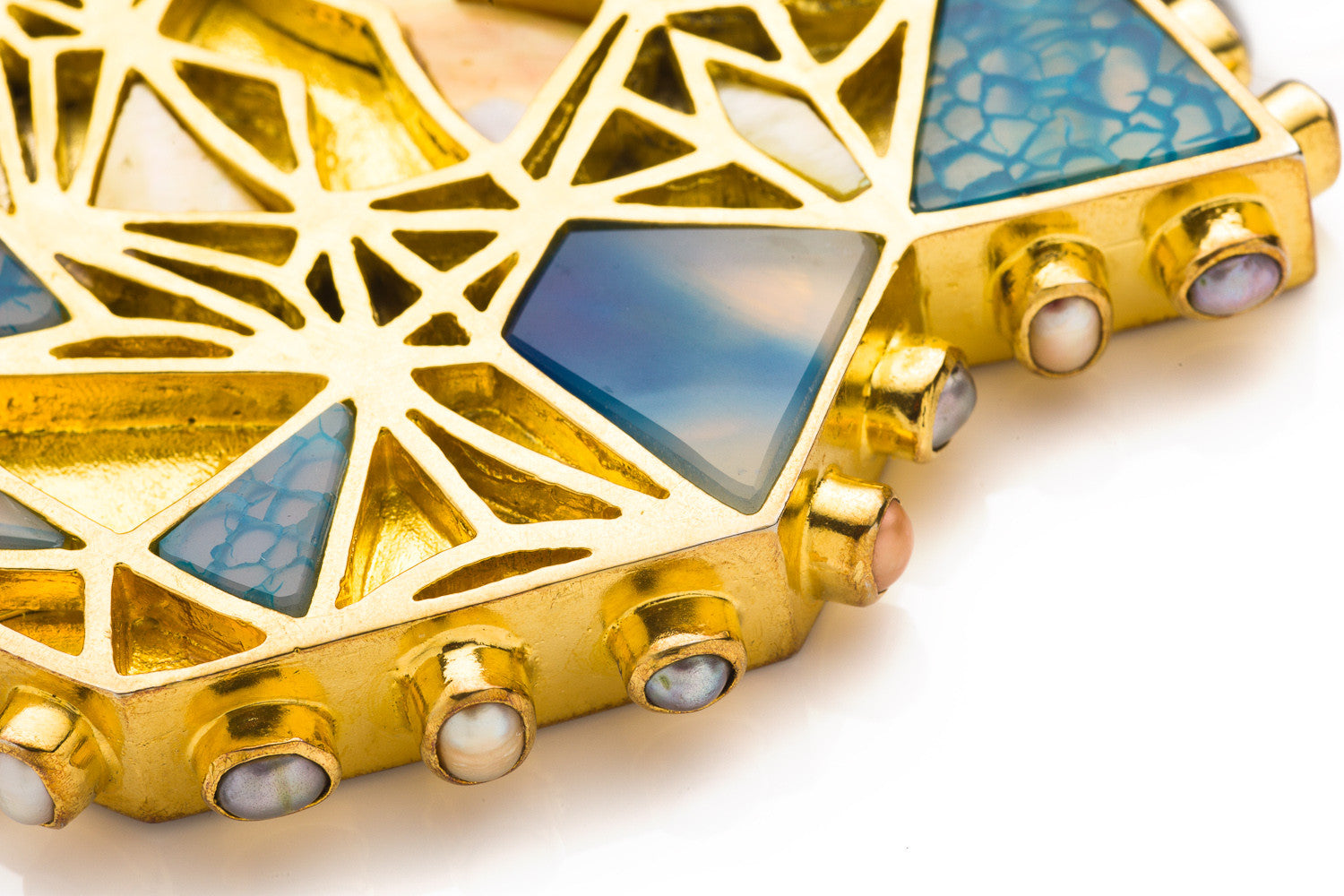 Aztec necklace
The 'Aztec' necklace features two adornment discs and a textile scarf cord. It showcases craftsmanship in refined detail while the celebrated design enhances any outfit with its lively energy. 
Style tips
For maximum impact wear 'Aztec' as your only accessory.
Care and info
keep necklace away from liquids and moisture,
store in an anti-tarnish bag.
True to theme, over time the piece looks vintage.
Brass plated in 24ct. gold & Agate, r
ed abalone shell, Baroque pearls,
Please note, variations occur with natural stones.