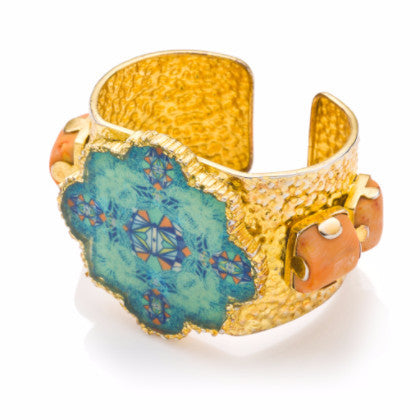 *Limited edition* 8 coral cuff
Enliven your style with this limited edition, 24ct. gold plated cuff featuring a hand drawn print and coral.
Style tips
For maximum impact, combine your cuffs for a great contrast.
Care and info
keep cuff away from liquids and moisture, store in an anti-tarnish bag.
True to theme, over time the piece looks vintage.
Brass plated in 24ct. gold & ethically sourced coral.

Please note, variations occur with natural stones.