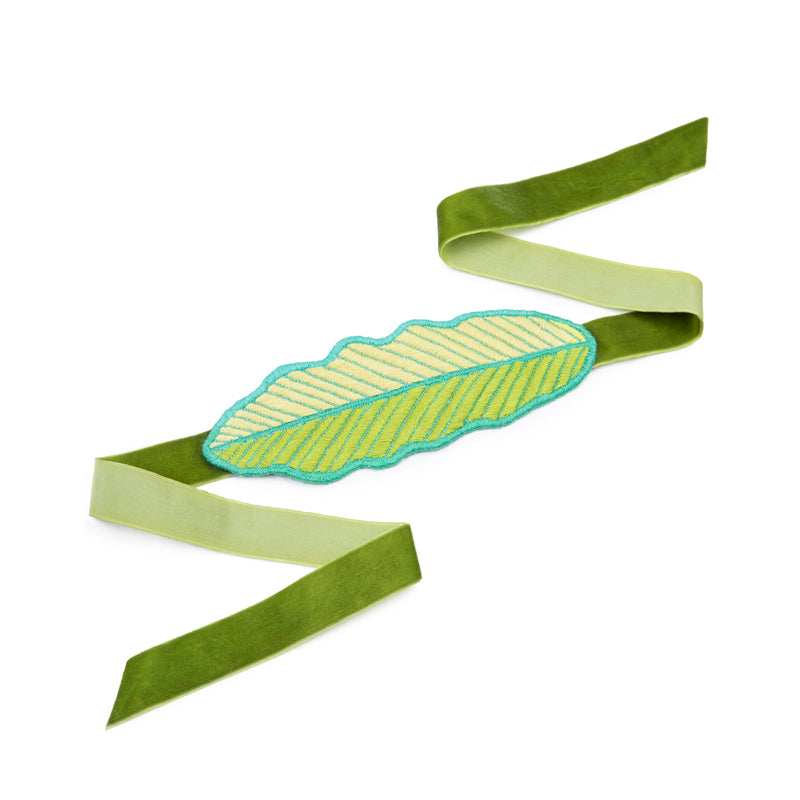 Omo Headpiece
Handcrafted with exacting detail and thousands of stitches, Tilayo's Omo hairband features interchangeable sides, accented with contrast edging. This piece is made up of 28 hours of hand embroidery. Feeling beautiful? Well, need we say more...Omo is for you!
"Omo", as a Nigerian neologism, is a term of endearment, a tongue and chic way to describe a beautiful lady.  
Style tips
Be unapologetic.
Make a statement and pair Omo with "Nai"  for a stylish accent. 


Care and info
Limited edition
keep hairband away from liquids and moisture
Leaf Size:- L 19.2 cm x 6.4cm
Ribbon length:- 35cm (each side)
Material
Cotton thread
Backing upcycled poly-silk
Velvet ribbon